Mainland Music brought the 4 lovely lads from the Coronas back to Zurich! It's been years since I got to know them as the support of the Script. I immediately fell in love with their music and been a fan of theirs ever since. The thing is they are not just brilliant musicians but also very nice down-to-earth people.
This time Polar Circles a Swiss band from Lausanne got to be their opening act on the whole European tour. I really enjoyed one of their last songs a lot and they seemed like really nice people. I especially loved the red guitar <3
Just a little after 9 The Coronas took the stage at Papiersaal with their new single "Real Feel" off their latest album "Trust The Wire". "Get Loose" and "Addicted to Progress" were the next two songs they chose to play. The lads went on with a mix of new and old songs. Their songs just get you immediately and within minutes everyone was rocking out. From time to time I was looking at people and they were smiling back! I absolutely loved the atmosphere. Everybody had a good time or how the Irish would say good craic.


For "A Bit Withdrawn" Danny made us close our eyes to fully enjoy the song and it was well worth it. What a beautiful song – especially when you listen to it closely! "Who We Are" woke us back up and was full of energy! In "Dreaming Again" you can hear the Irish influence. It makes you sway from side to side and you can almost feel that you are in a proper Irish pub. From the new album this song "We Couldn't Fake It" is one of the best in my opinion. "Gut Feeling" was next and it's time to praise Danny incredibly special voice. The Irish accent and the voice itself is a mix that you just have to love.

My personal highlight of the show was when Danny stepped off stage and into the crowd to sing "Heroes or Ghosts" with us as back ground vocals. 🙂 This song is very old but still one of my favourites. Before the show I was able to meet him for an interview which you can read on my blog too. I took the chance to ask him if he could sing this song in Gaelic. So the 2nd verse of "Heroes or Ghosts" he sang in Gaelic. It was amazing!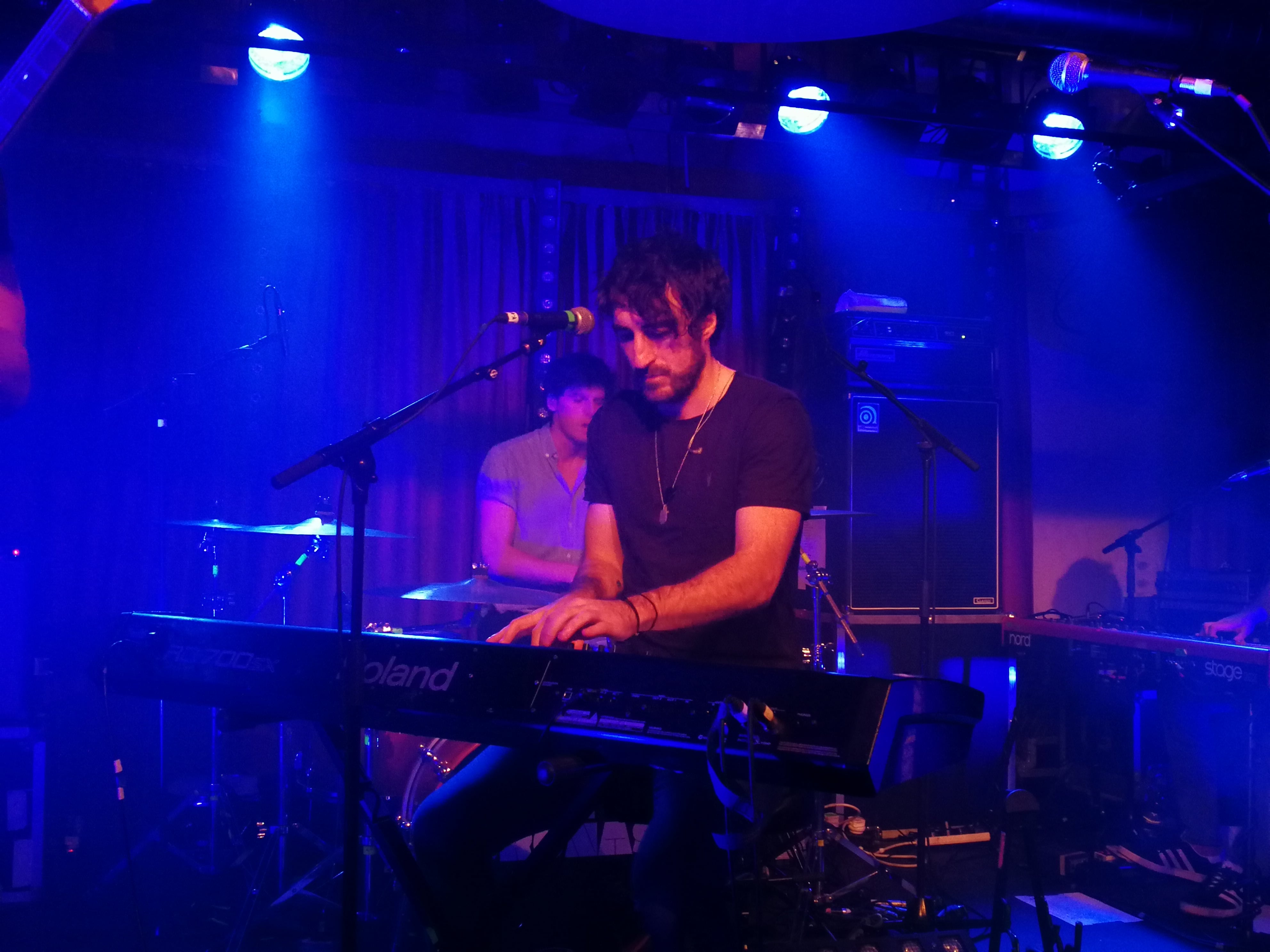 Before the title track of their last album "Closer To You" they played "Someone Elses's Hands" a beautiful rock ballade. In "What A Love" we could prove our singing abilities again before Danny toned it down again for "Give Me A Minute". Sitting at his keys we enjoyed this wonderful slow song. The last song before the encore was "Mark My Words" which Danny announced like this:
So we tell you that this is the last song before we go off stage and then you hopefully clap as loud as you can and then we come back to play more songs. I'm actually not suppose to tell you this! This is not how it works.
This gave everyone a good laugh and it just shows how incredibly funny and normal they are. As announced they left the stage and we started to shout "One more song, one more song". They came back on and he said well actually we'll play four more songs! 🙂 "Look at all the lovers" was the first encore song before they covered "Learning To Fly" to honour the late great Tom Petty. Another of my favourites called "San Diego Song" was next. This song is brilliant but just too short! One last song "Just Like That" and this 90 minutes set was over.


The four Irish lads Danny, Dave, Conor and Graham who are always supported by a 5th unofficial member Jonathan are brilliant musicians and their live shows are top notch. So please visit their homepage for tour dates and check out their new album "Trust the Wire".
Have you been to one of their shows and enjoyed it too? Let me know in the comments below.