I was super excited to see Texas tonight even though I was still very sick but thanks to abc production I had wonderful seats on the balcony. I couldn't wait to hear my favourite song "Summer Son" from way back when I was 8!


The support act was an electro pop band called Hightre – a mix between La Roux and Pet Shop Boys! I really liked their set but unfortunately it was over after just 20 minutes. I would have loved to buy their CD but because Switzerland has those strict customs rules quite a few artists refrain from taking any merch with them. This happened now twice in a row. First JP Cooper and now Texas.


Just before 8.30 Texas played the first chords of "The Conversation" and the tornado of Sharleen Spiteri took the stage. She ran around and animated the crowd to stand up and dance. I was kind of blown away! The atmosphere was brilliant from the start and I gotta say this never happens in the new venues such as Samsung Hall or Halle 622. The Volkshaus guarantees good atmosphere and I can recommend it to anyone! Throughout "Halo" and "Let's work it out" people clapped and sang and I very much enjoyed watching the people and the band.


Sharleen is one hell of an entertainer! She started to tell stories and jokes! Plus she interacted with the audience in a way which I haven't seen in a long time. She looked at them and actually spoke with the first few rows and at one point even with a fellow Scottish lady on the balcony. In-between we heard new songs and old songs like "When we are together", "Tell that Girl", "Everyday now". Sharleen also spoke about the Scottish culture and her family life. But the most eye-opening moment was when she said that the band started out 30 years ago! People including me couldn't believe it 🙂


Sharleen had 5 other musicians on stage but she was clearly the star of the show and filled it like a whirlwind. I thoroughly enjoy the gig – the music – the talking – the atmosphere. LOVED IT! I also liked that the audience were there to enjoy the music. You rarely saw a phone or a camera. It's probably because most people were around 40-50. Next were the songs called "Thrill has gone", "For Everything", "Tired of being alone" and "So called friend".


I went to the concert because of that one song and I was dying to hear it and finally I heard the chords I knew so well! "Summer Son" was one of my highlights of the evening and I could see the 8 year old me rocking out to this tune. After this Texas played "Midnight" and a beautiful love song called "In Demand" where even the "oldies" got their smartphones out to light up the place. Surprisingly I knew more songs than I thought "I don't want a lover" is a classic! At one point Texas invited an avid fan on stage to sing a song with Sharleen. Another highlight! "Black Eyed Boy" followed before they played "Say what you want" which is another hit! So before we even knew it they quickly left the stage only to come back for the last two songs.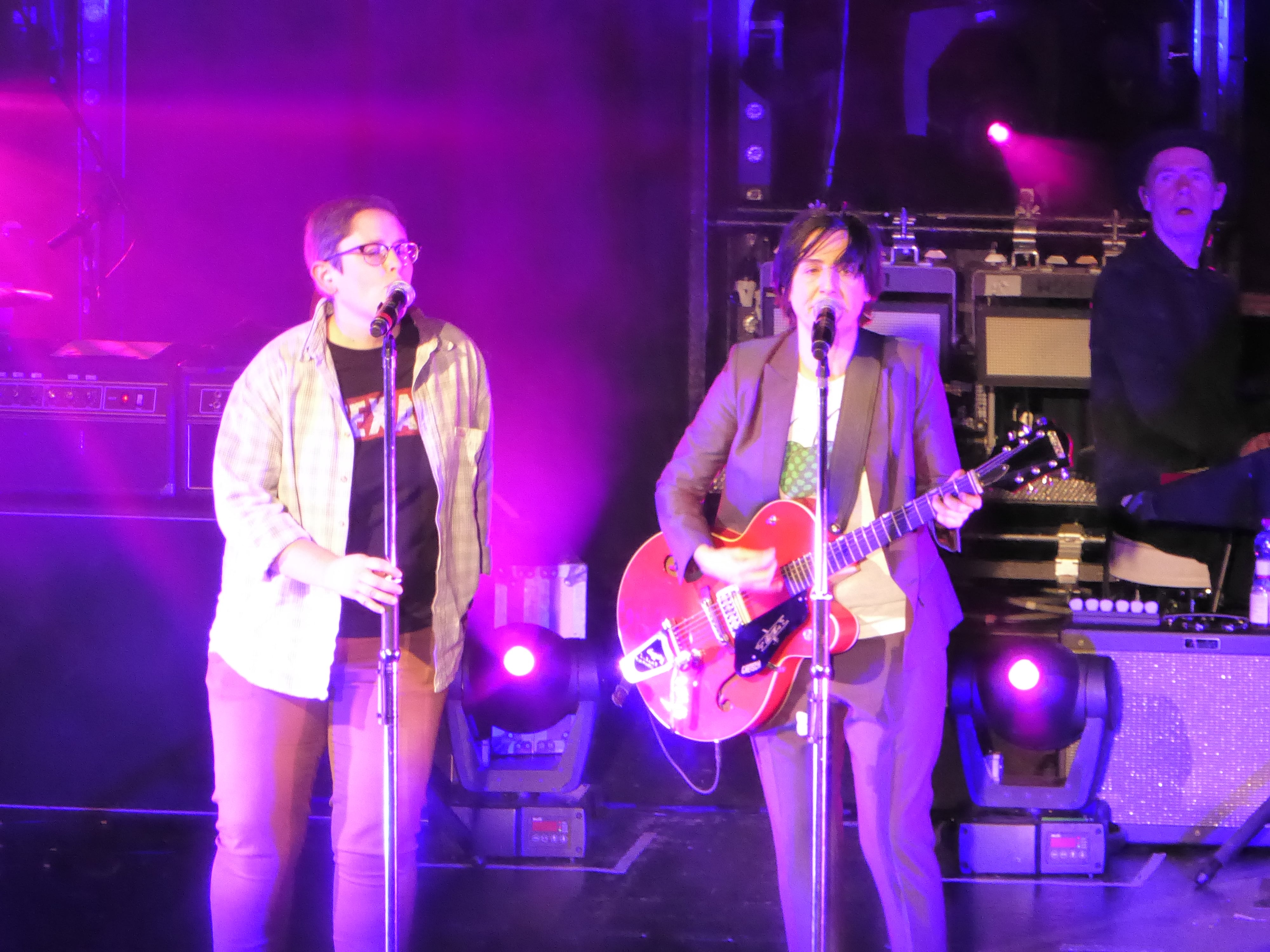 When Texas started to play "Inner Circle" I couldn't believe it! I knew that song too because of the movie Bend it like Beckham. I seriously didn't know that this song was by Texas so obviously I stood up again and sang along. Sharleen introduced the last song like this:
If you don't know this song within the first 3 chords, LEAVE!
Again the whole crowd was laughing and at the same time everyone was a bit sad because this was the last song called "Suspicious Minds". After two hours of entertainment everyone left the Volkshaus happy. We all enjoyed an amazing night of good music and good fun – the Irish would say good craic! 😉
Have you seen Texas live? Please share your experience in the comments below or on my Twitter, Facebook or Instagram account.