I can't believe it's been a year since I visited the Baloise Session the first time ever. It left a lasting impression and I knew I had to come back again so when the line-up was announced I knew I really had to get a move on. So when I got the confirmation to come this Soul Night evening with John Legend and Alina Alina I was over the moon.
Last year Alicia Keys was part of the Baloise Session and as you know before the first act goes on stage they show a concert. I was very happy to watch last's years gig and it got me in the right mood. I always try to be there very early because there is so much to do. Cafe Royal offers you a yummy coffee, Sprüngli is giving out Luxembourgeli and dark chocolates, there are lots of competitions and of course I always try to get a good seat too.
Alina Amuri
I knew Alina Amuri's new album Chasing Traces pretty well since I wrote a New Music post about it. Unfortunately I always had other concerts already planned so I never got the chance to see her live with the new album. So tonight I was very excited for both artists and of course Alina Amuri didn't disappoint. In fact she received standing ovations from the crowd so she must have done a great job warming up the crowd for John Legend.


First up was "Turn to Gold", followed by "Pioneers", "Water" and "Won't Cope with It" which are great for a rainy autumn night (I know It's now what we're used to anymore :-)) The beginning of Alina Amuri's set was very souly but this changed with "Giving up on you". The electric guitar boomed around the venue and it was a sudden change which I think surprised many. I love it! She changed up the set again when she asked Walter Esposito on stage to sing the title track "Chasing Traces" with her. He not only supports her on stage he also co-wrote the album with her.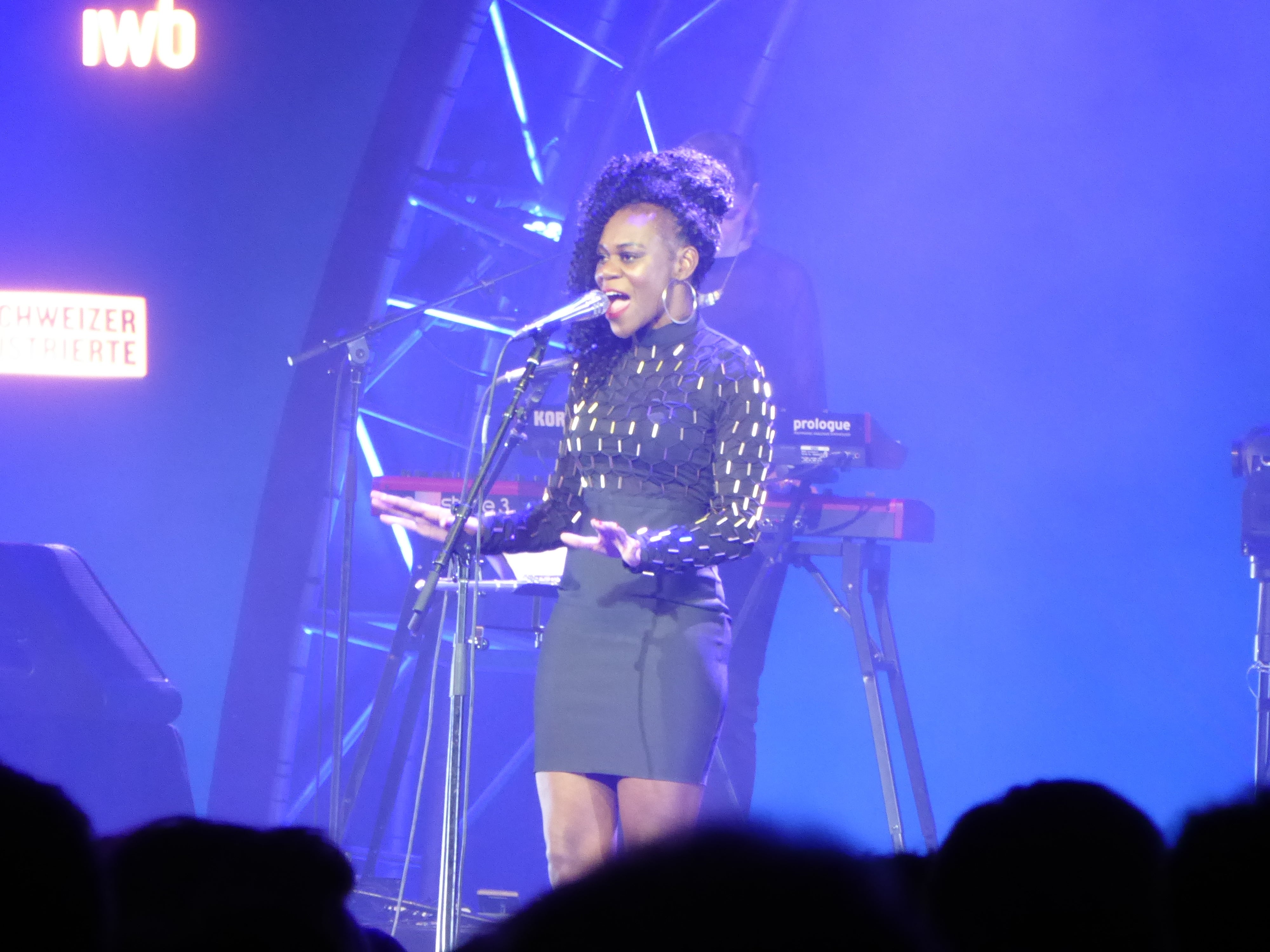 Next was "Don't/Won't let them take me under" before Alina Amuri changed her sound again. "On my Way" was already very dancy but this one got topped by "Move Slowly". She asked everyone to stand up and dance and a few followed her request. It was very 80's synthie but still in a very soulful way. Hearing Move Slowly live confirmed my notion I had when I listened to the album back in June. For "Your Eyes" Alina Amuri played the German flute at the beginning and I was impressed once again. With the beautiful ballade "Daughter" she finished the night 🙂
John Legend
Only one big black piano got put in the middle of the stage and at 20 past 9 John Legend to his seat with "Made to Love". John Legend's beautiful voice accompanied by his skillful play of the piano was enough to sell out the Baloise Session. To be honest with you I thought it could get boring but because he kept sharing little stories throughout the evening and joked and smiled a lot it was very entertaining. John Legend continued with "A Good Night", "Tonight" and "Love me Now".


John Legend explained that he worked in a normal 9 to 5 job doing excel sheets and creating power point slides during the day and on the weekends he would play in this small club called the Living Room. Of course he would not be able to play during prime time but at 4 pm. Who wants to listen to Jazz at that time?! 😀 But his room mates cousin happens to be Kanye West who just got his first record deal and was producing The College Dropout and in 2004 John Legend got his first deal as well producing "Get Lifted". So very early on John Legend worked with big names already. So his next song is from his first his first record "Let's get lifted". For "Used to love U" he needed the audience's support in singing "Holla holla haaa". It kinda seemed like a gospel choir with the director on stage with the piano. "Save room" and Maxine was next.


John Legend told us a little about how he writes songs. First he starts with a melody and uses a lot of gibberish. Only after he's got the melody of the song he starts writing the lyrics to it. So he showed us with "Again" how he started out and how it turned out. With every song he showed us a little bit more of his voice range and I was super impressed. After I sat down for the first 30 mins I knew I had to see him up close a bit more so I went up front because hey, when you get the chance to see them so close why don't you use it? 🙂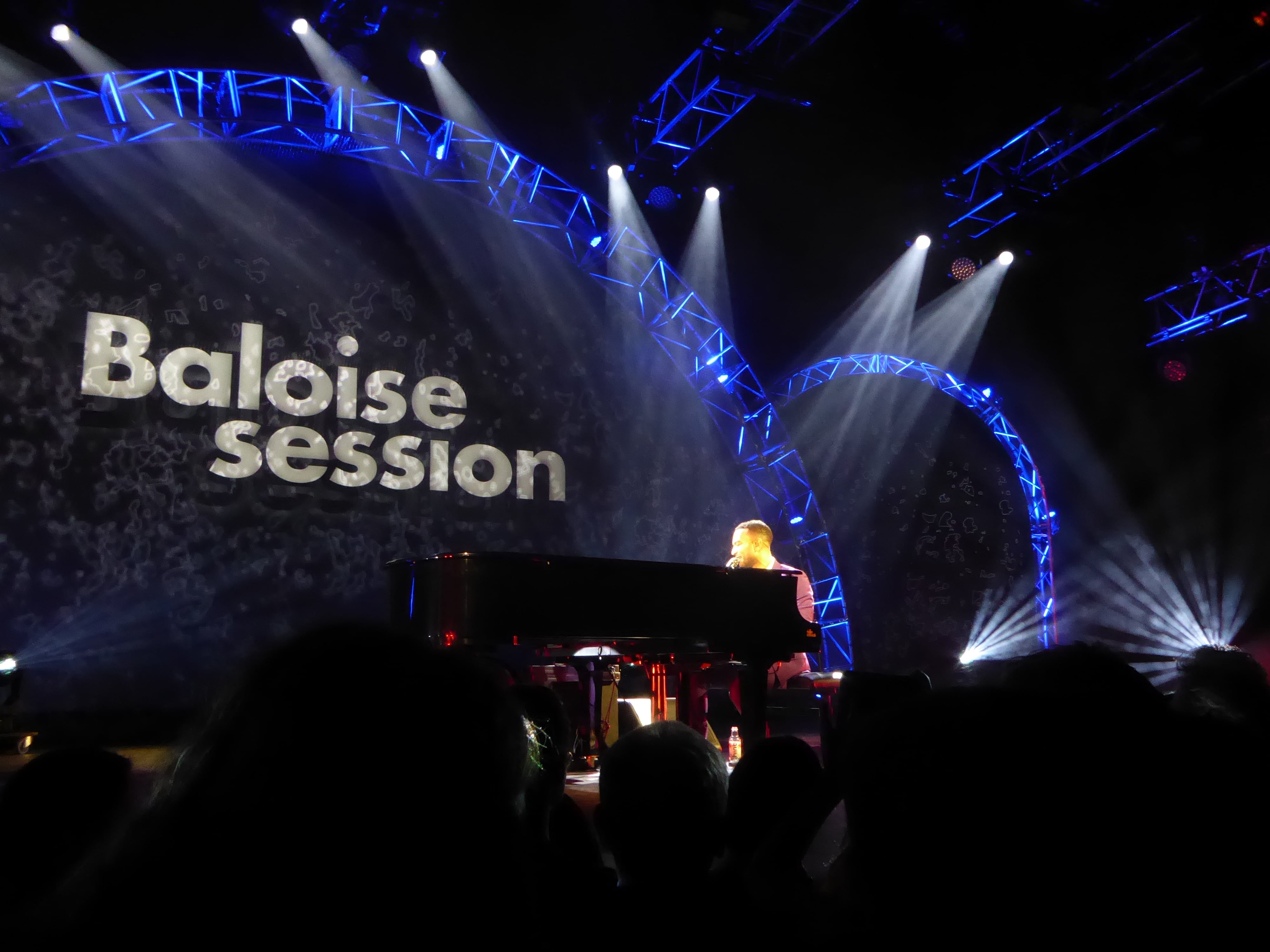 He continued his set with "Where did my baby go?" and "PDA". One of his bigger hits it seems is "Ordinary People". When he started playing the first chords I heard a lot of "Ohh's and Ahh's". I didn't think it's possible to cover
Sam Smith
and not look stupid doing it. However John Legend managed it. He sang "Lay Me Down" and I had goosebumps listening to it. How good is his voice if he can compete with the very highs of Sam Smith?
It's time for the world to change. To love each other and fight for peace and justice. So wake up everybody!
With that he introduced his next song "Wake Up Everybody". Staying in this theme John Legend covered Bob Marley's "Redemption Song". Another very big name and he did an amazing job with this song! He turned all his covers into a John Legend version without disrespecting the original artist and that's an art. "You and I" and "Green Light" followed and with the latter he got everyone dancing and moving. Back in 2001 when he wrote "Stay with you" he didn't know Chrissy but it is a perfect love song for your parter. He admitted that his songs get played a lot at weddings 😀
John Legend said that he grew up in a church because his whole family was involved in his hometown church. But it was his Grandma who told him how to play the piano. And what I loved the most was when he said:
Everything I do here is dedicated to her
And with that he played a wonderful rendition of "Bridge over troubled water". To finish this beautiful soulful night John Legend played his biggest hit "All of me" and I think everyone at the Baloise Session sang along with him. I had goosebumps and it was a very special moment I enjoyed a lot.


I want to thank the Baloise Session again for inviting me to the event and guys if you are going to this year's edition you have to participate in this amazing competition where you can win 300 francs for next year's Baloise Session! All you need to do is follow them on Instagram, Post a pic with your ticket and let them know why YOU are their biggest fan and use the hashtags #Baloisesession and #baloisesessionfan" and you're in! All you need to do then is hope for as many likes as possible to be crowned Fan of the day! 🙂
Share your Baloise Session memories below or on my instagram account! 🙂